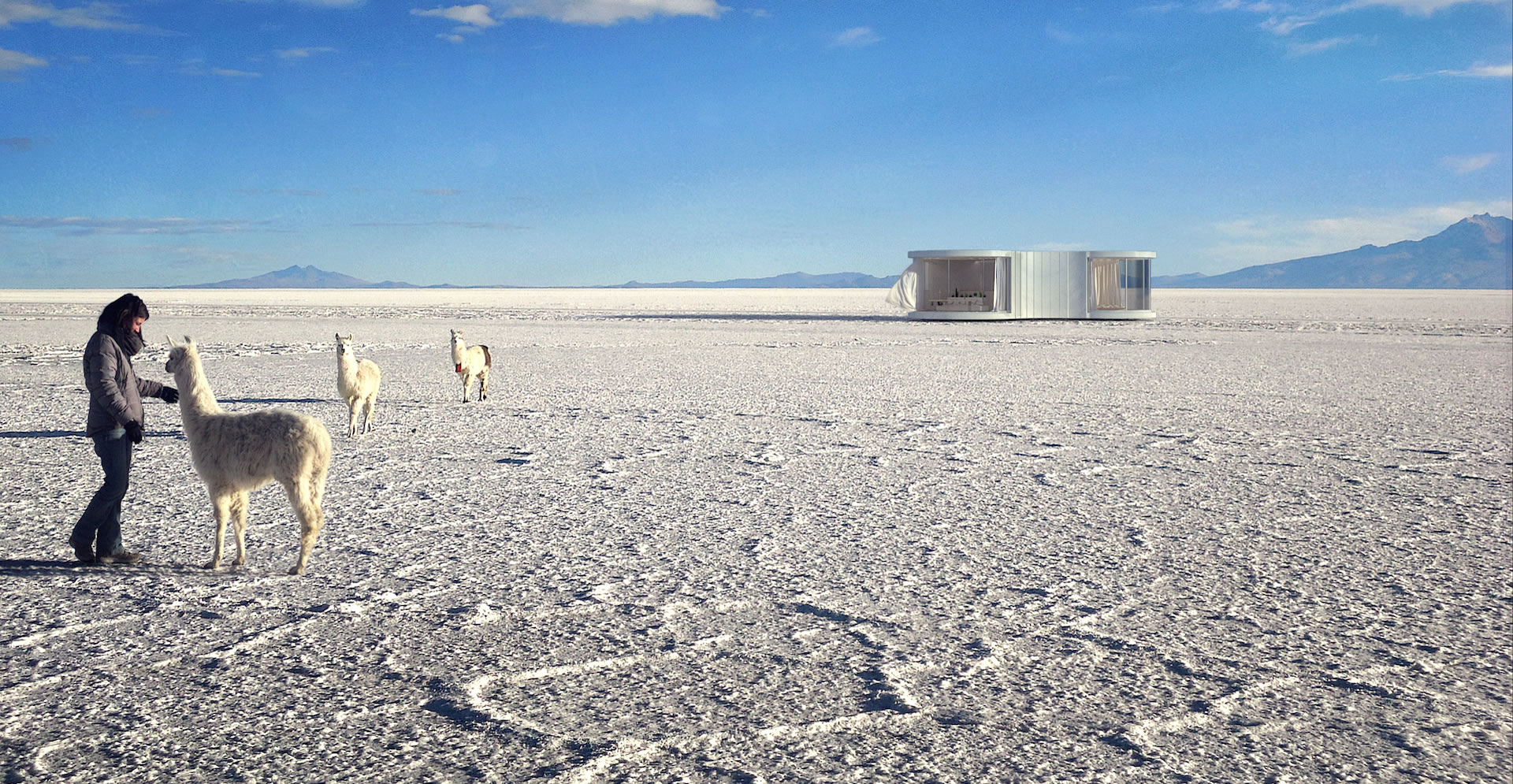 At the very heart of nature
---
LUMISHELL is a prefab modular dwelling intended to be implanted in the heart of Nature.
This unique, curving habitat blurs the distinction between indoor and outdoor space to offer the unique experience of being outside, while enjoying the inside comfort.
You are a hotelkeeper, a landlord with an exceptional landscape, or a traveler seeking a place for merging with nature?
Experience LUMISHELL, a cocoon in the wilderness.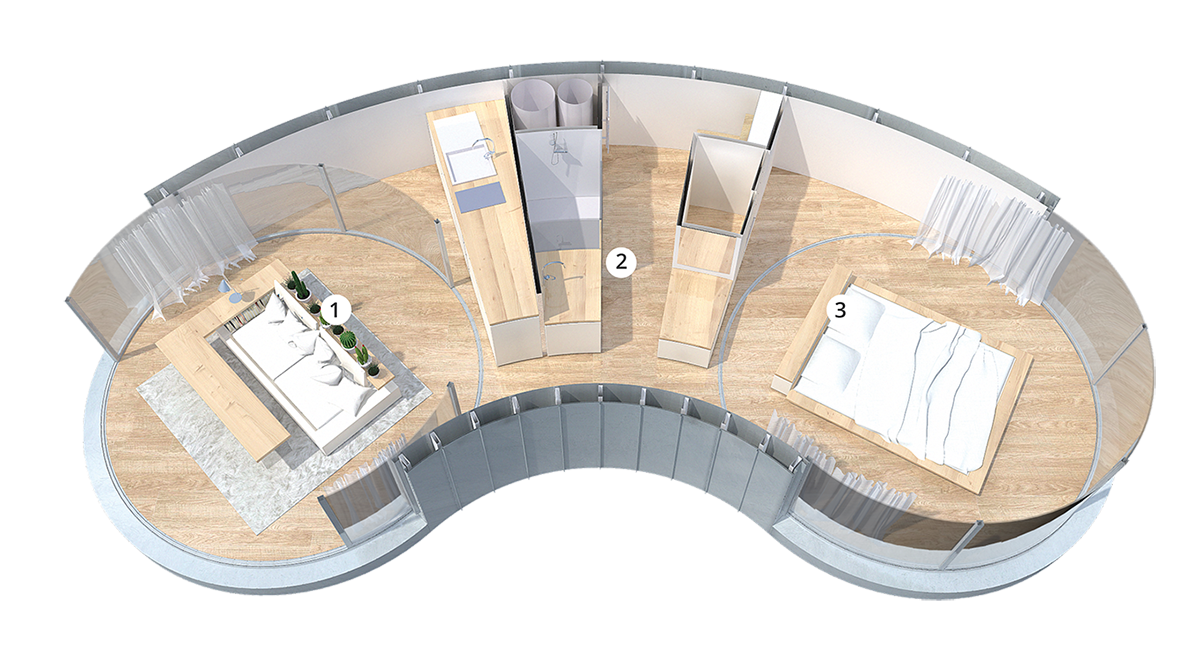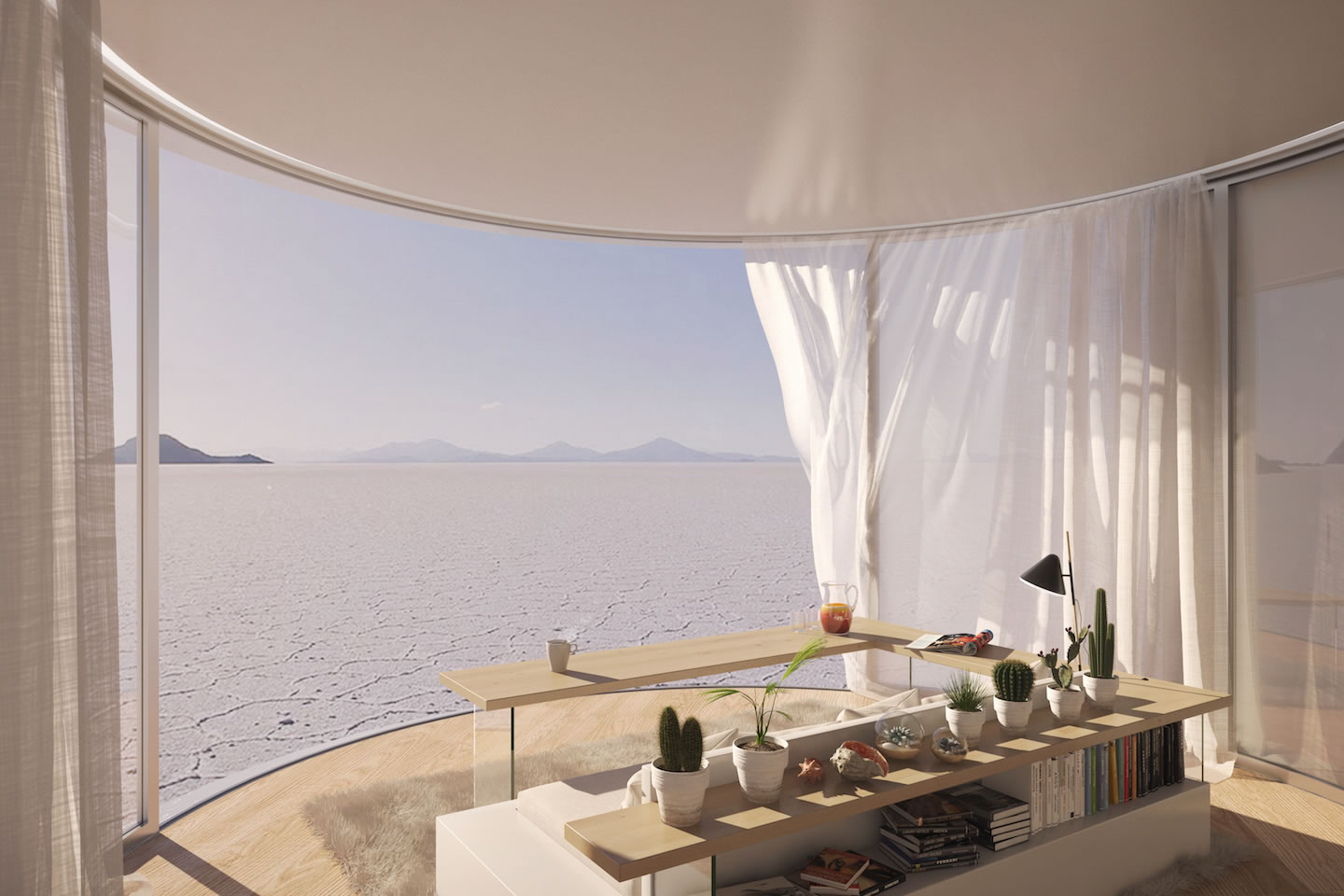 1 • Day area
Have your breakfast in a sofa transplanted into the heart of the landscape.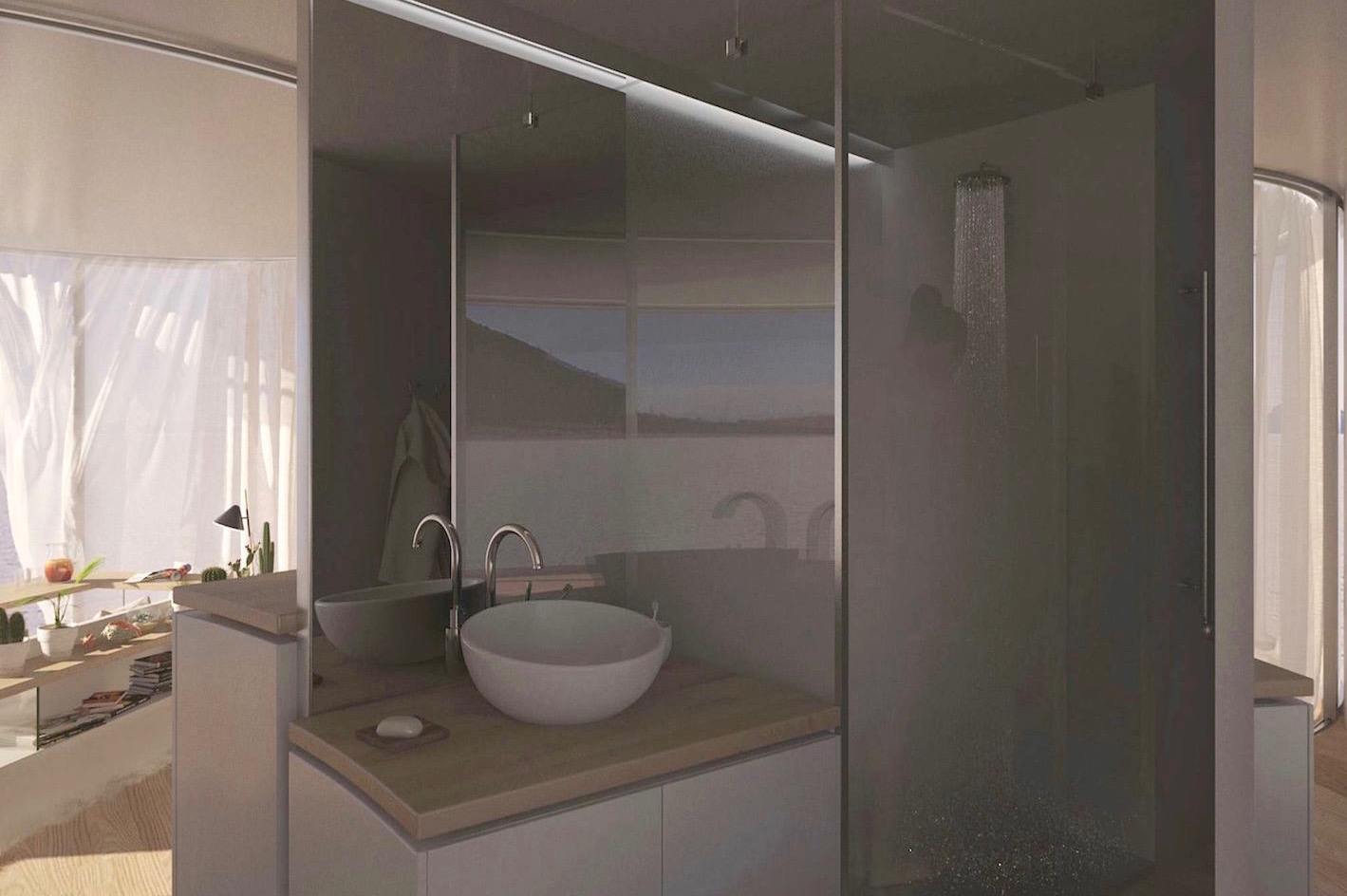 2 • Bathroom
You never lose touch with the spectacle of Nature through reflections and transparencies.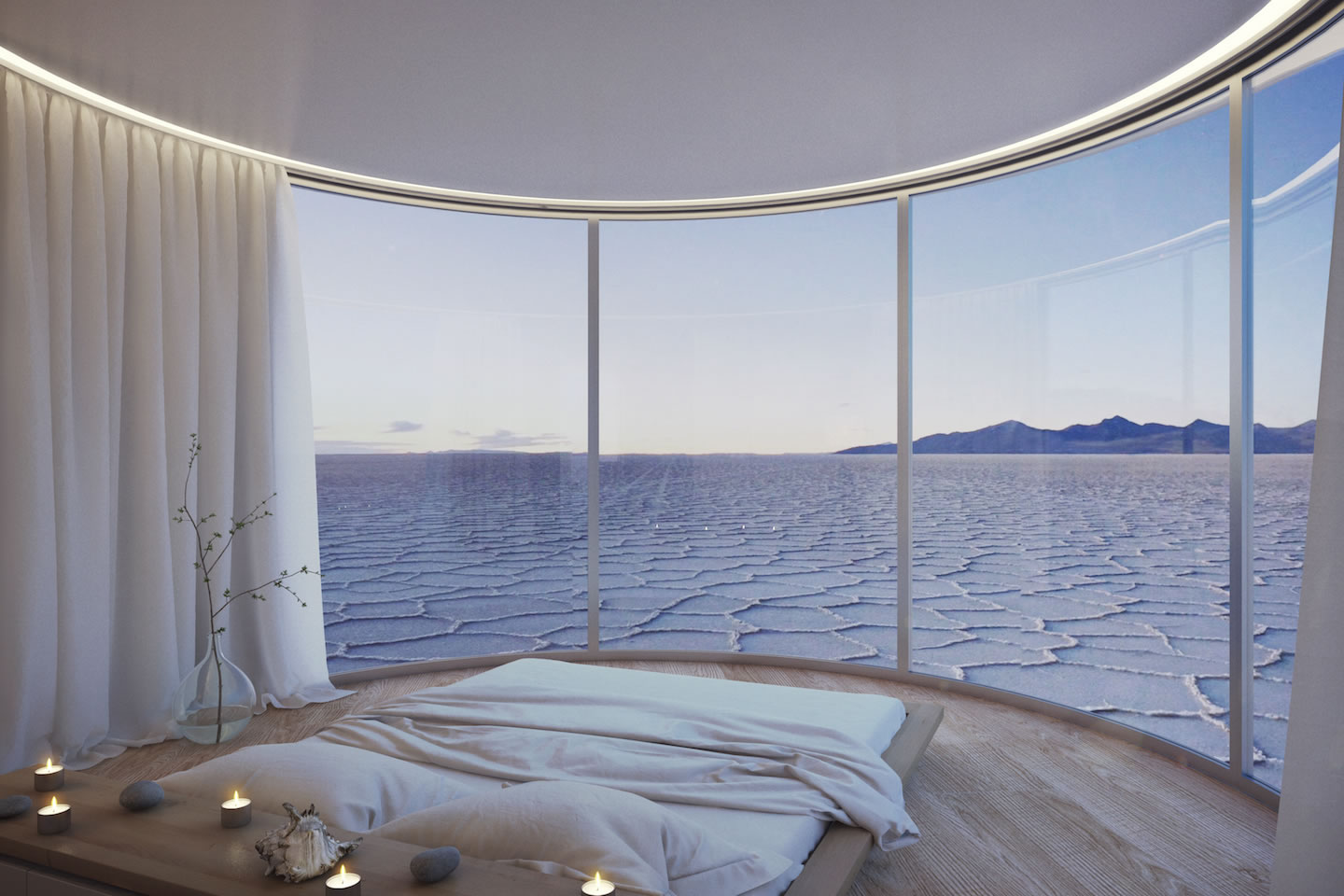 3 • Night area
Awake amidst vast scapes, so comfy under your quilt.
From the Indoors to Outside
---
LUMISHELL is built around two LUMICENE® units. This new concept uses curved glass in aluminium frames sliding between two rails, allowing the interior space to be occasionally transformed into an outdoor space.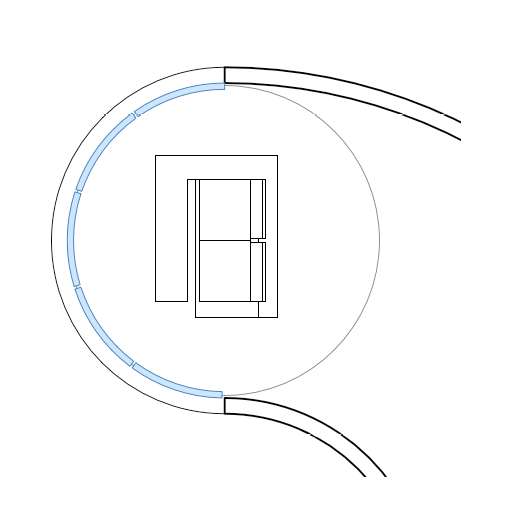 Closed,
bow-window type
A panoramic view on the outside while remaining warm and protected.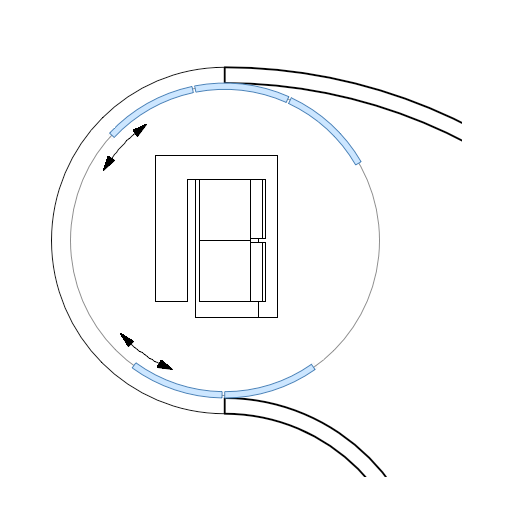 Intermediate
Open yourself to the landscape with unequalled comfort, protected from the sun or the wind.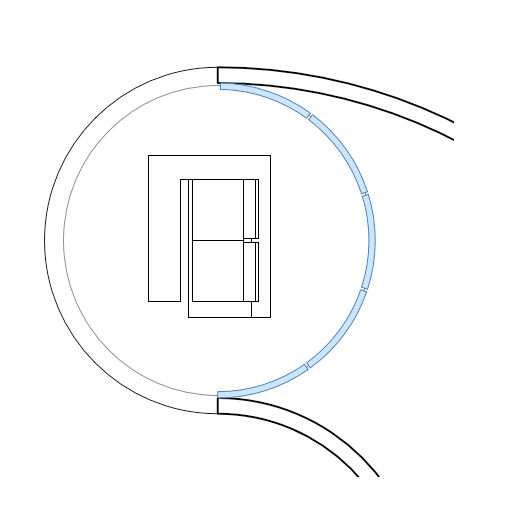 Open,
terrace type
Enjoy the outdoors, just sheltered by a roof, while preserving your cozy comfort.
Dimension & Usage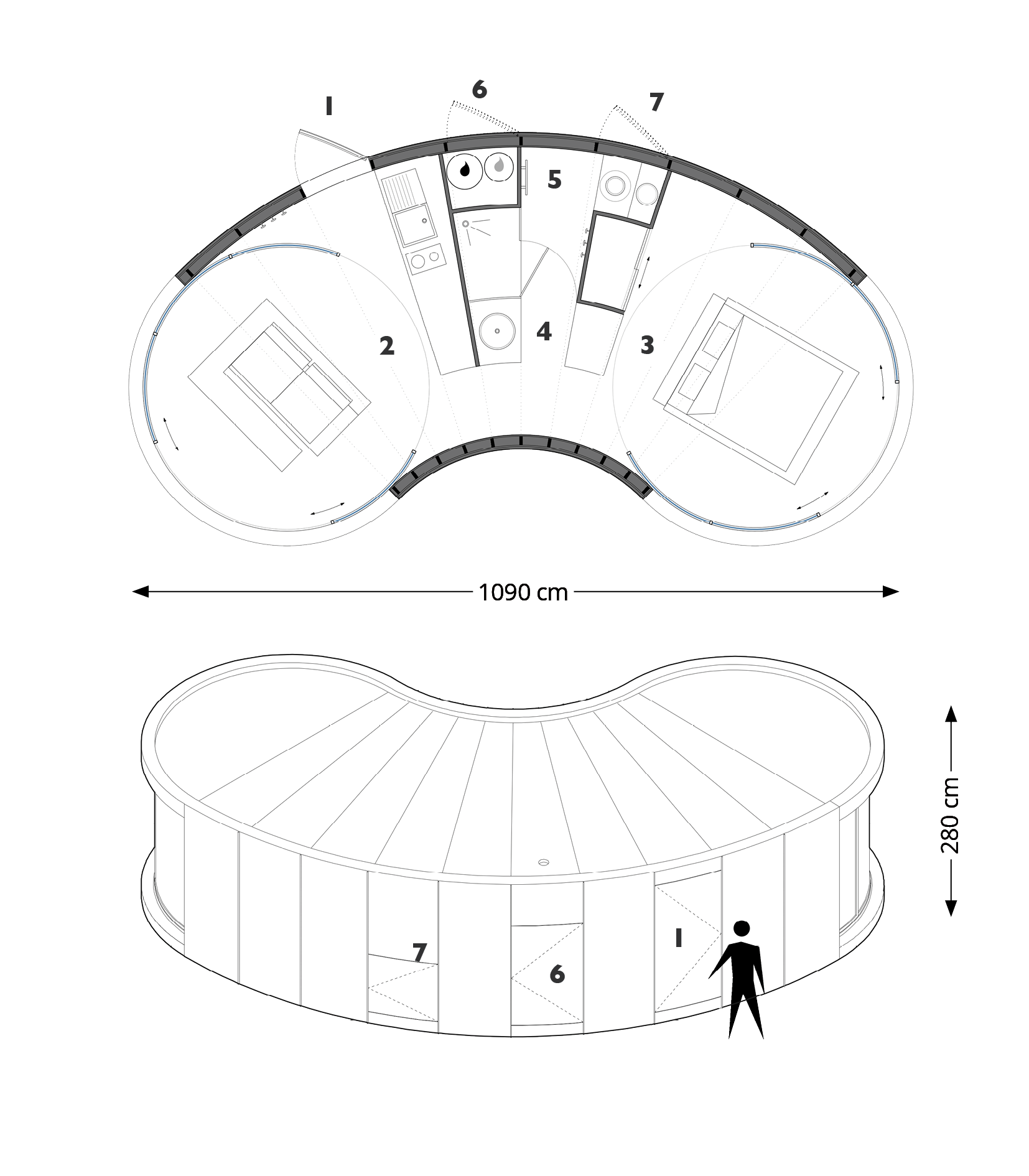 Total Surface: 40m2
Main access
Day circle
Night circle
Bathroom
Toilets
Technical maintenance access
Technical toilets access
Structure & Installation
Manufacture & pre-assembly in the factory
Transport by truck or container
Assembly on site in 4 to 5 days (excluding possible connections)
No need to lay foundations, the structure is self-supporting, requiring a flat surface capable of taking the weight
Green specs & Autonomy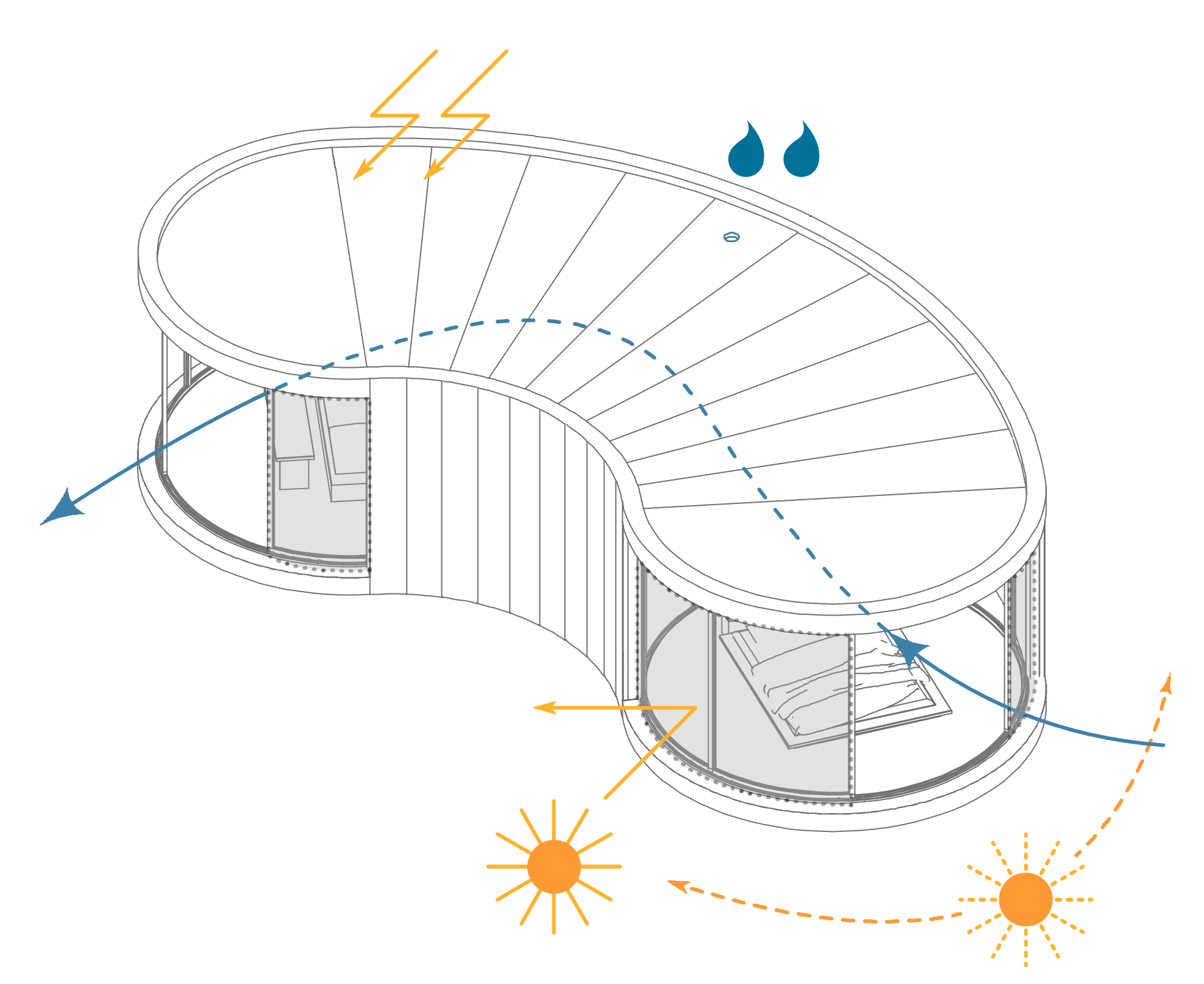 Menuiseries: 2 LUMICENE® - 4m diameter, curved glass Saint-Gobain Planitherm 6/16/6 FE. Curved aluminium profiles with thermal breaks. Ug 1,1 W/m²K.
Winter thermal comfort: solar energy capture is optimized by curved glazed surfaces.
Summer thermal comfort: external blinds used as sun protection (fabric used: Soltis 92 by Serge Ferrari). Natural cross ventilation.
Visual comfort: interior curtains.
Energy and autonomy: solar panels roofing and recovery of rainwater are available for set up.
Materials used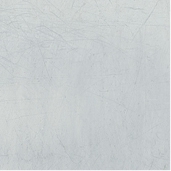 Aluminium
A raw and refined envelope made from a recyclable material.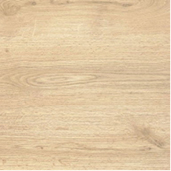 Wood
For floor and furniture for the warm comfort of a cocoon.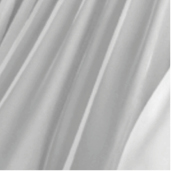 Curtains
Outdoors: sun protection.
Inside: visual comfort & privacy.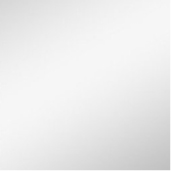 Glass & Mirror
Reflections and mirror illusions to diffuse the landscape on the inside.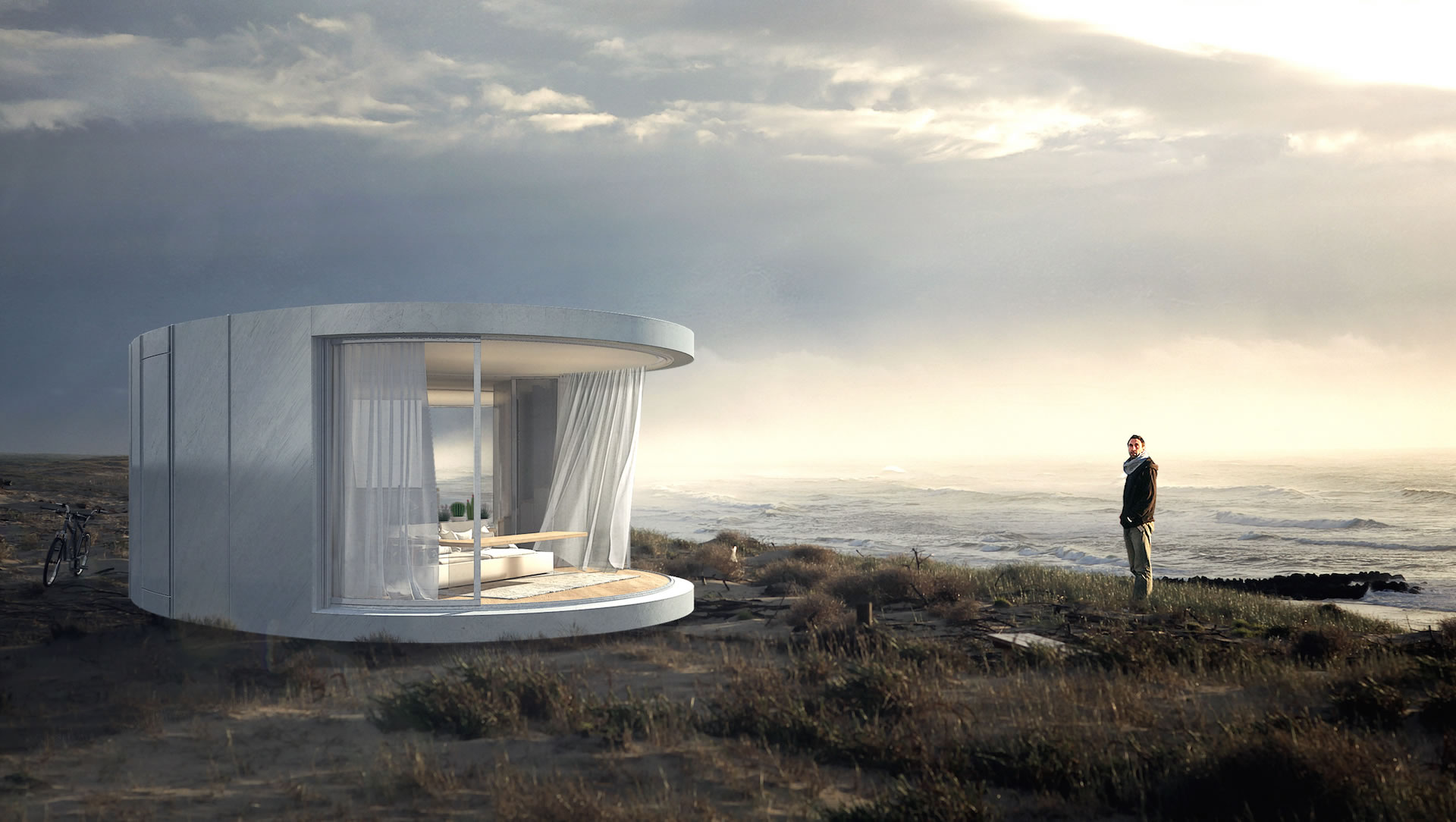 Order
Manufacturing leadtime: 9 months
Price: Contact us
Delivery Worldwide, Only the view matters...
You have the perfect spot?
Contact us to order your LUMISHELL or to get more information.
---
Our story
LUMISHELL is a concept born out of the encounter between LUMICENE®, a budding firm developing a concept of curved sliding windows, also called Lumicene, and Christophe Benichou, a young engineer and architect, passionate about wilderness architectures.